National Association of Black Catholic Deacons
How We Got Started
The National Association of Black Catholic Deacons was founded on July 25, 1993 under the name of The National Association of African American Catholic Deacons (NAAACD) and was incorporated April 27, 1994 under the laws of Illinois. By-laws were adopted in New Orleans, Louisiana in 1994. On July 26, 2010, in St Louis, Missouri, the name of the association was changed to National Association of Black Catholic Deacons per the revised bylaws.
Our Activities
*Annual Conference Community Services;
*Publish Prayers in support of Black Catholic Men;
*Educational Workshops;
*Participate and Support Black Catholic Congress;
*Membership in National Black Catholic Catholic Clergy Caucus (NBCCC);
*Consultant for National Black Catholic Apostolate for Life;
*Support Group for all Black Catholic Communities.
Mission Statement
*To Promote Unity Among Black Catholic Deacons;
*To Further the Professional and Spiritual Growth of its Members:
*To be Proactive in Promoting the Spiritual Development of Black Catholic Families and;
*To Develop and Nurture Relationships with National Black Catholic Clergy Caucus and the Bishop's Committee on the Diaconate  in matters that affect Black Deacons and their familes..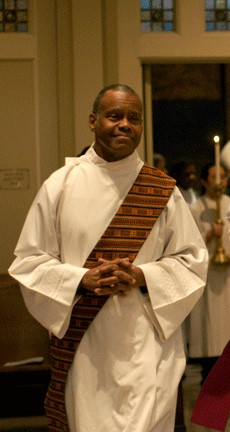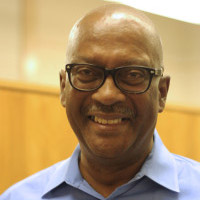 Larry Chatmon
Vice President
Leonard Chambliss
Secretary